Edna - 2 Bedroom
$900.00 Inclusive with Cable and Internet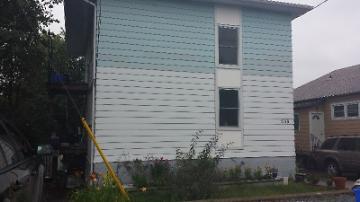 ---
This apartment is located in a Tri-Plex and is on the top floor. The kitchen and living room are open concept and large. The unit has hardwood flooring throughout with tile in the kitchen and bathroom.
This unit has large windows, running the length of the living room and kitchen, which makes it very bright and provides a beautiful view.
There is a lot of storage and there is laundry on site that is shared.
There is parking for one vehicle and is steps from the bus stop.
Great location in a quiet neighbourhood.
This is a smoke free unit in a quiet building.
Please call BGL Property Management Inc. at 705-675-1155 to book a viewing time.
1 - 8 of 8